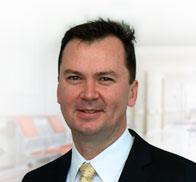 Dr Toby Leys
Dr Toby Leys
Specialist Knee Surgeon
Background
Toby was born in Perth, and educated at Christ Church Grammar School in Claremont, graduating from high school in 1991.
He studied Medicine at the University of Western Australia, graduating in 1997, and commenced residency at Sir Charles Gairdner Hospital in 1998. He went on to complete Basic Surgical Training, and then Advanced Surgical Training in Orthopaedics in Western Australia and gained Fellowship of the Royal Australasian College of Surgery, and Fellowship of the Australian Orthopaedic Association in 2008.
Specialist Training and Experience
Toby commenced as a Consultant Orthopaedic Surgeon at Sir Charles Gairdner Hospital in 2009. In 2010, he went on further fellowship for subspecialty training, including 6 months in Melbourne with Prof. Leo Donnan, training in complex limb reconstruction, and 6 months in Sydney with A. Prof Leo Pinczewski at North Sydney Orthopaedics and Sports Medicine, completing a specialist knee surgery fellowship.
In 2011 Toby returned to Perth, re-commencing his role as a Consultant Orthopaedic Surgeon at Sir Charles Gairdner Hospital, and commenced private practice at Coastal Orthopaedics, as one of the initial founding surgeons.
Toby specialises in all aspects of knee surgery including arthroscopic surgery, sports knee injury, ligament reconstruction, primary and revision knee replacement. His special interest is in arthroscopic and reconstructive surgery of the knee and is currently involved in research on anterior cruciate ligament (ACL) injury and management.
He has established the Perth Knee Clinic, based at Coastal Orthopaedics, and the Acute Knee Injury Clinic at Sir Charles Gairdner Hospital. These clinics provide specialist multidisciplinary treatment of knee conditions.
Dr Leys also holds a position on the Medical Advisory Committee of Bethesda Hospital.
Teaching
Toby is regularly involved in supervising and teaching junior medical staff and surgical trainees at Sir Charles Gairdner Hospital, is an AOA Orthopaedic Trainee Supervisor at SCGH, and has been the Facilitator and Coordinator of the "Knee Module of Bone School" for the Advanced Orthopaedic Training Program of Western Australia since 2013.
Dr Leys Consults at:
Coastal Orthopaedics
Bethesda Hospital
Peel Health Campus
Sir Charles Gairdner Hospital
Hospital Accreditation and Regular Operating Lists at:
Bethesda Hospital
Hollywood Hospital
Peel Health Campus
Sir Charles Gairdner Hospital
Osborne Park Hospital